I swapped out my cold-weather perfumes for my warm-weather fragrances and snapped a picture, because I like how they look on my dresser. I didn't include the glass bowl of tiny bottles and sample sizes and so on - these are just the full size bottles.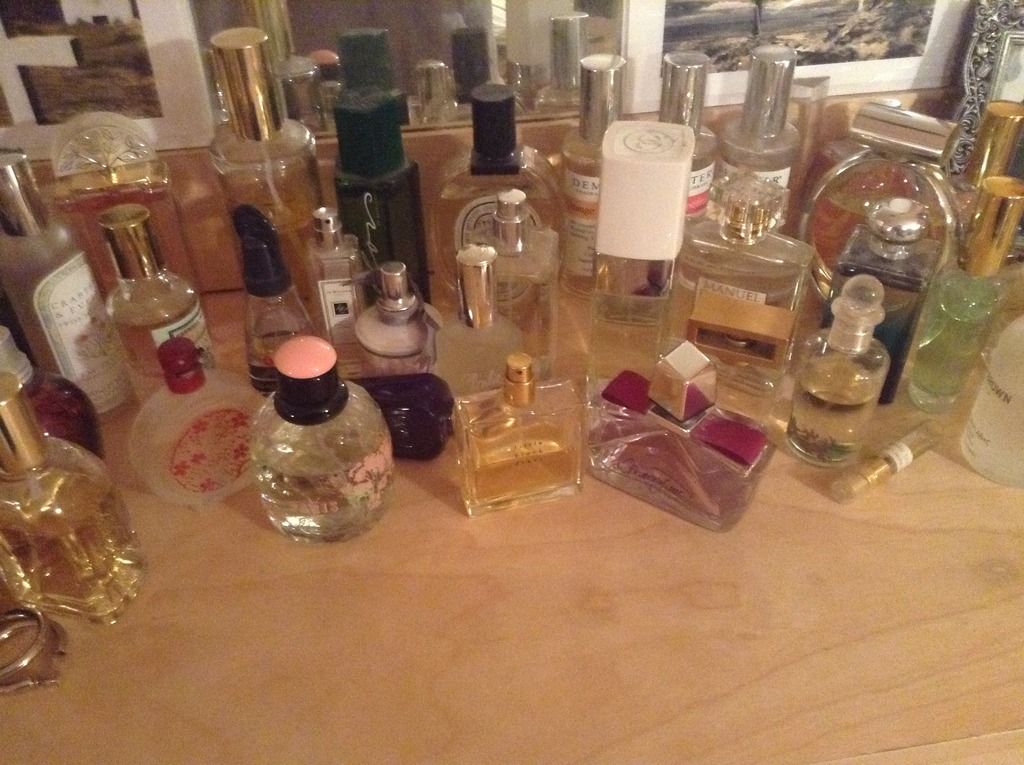 Ordinarily I don't really have a preference for one type of bottle look over another, though I do love a pretty perfume bottle. I'm just glad that designers generally try to make them look nice. I do love Caswell Massey's Elixir of Love, a deep cobalt bottle with a gold cap. It sort of has a 50s vibe to me.
Do you have any favorite bottle designs?
I also scored a .25 ounce bottle of Nest Dahlias and Vines at Goodwill yesterday for $1.99, so that was cool. :) It's pretty, a clean gentle floral, nothing extraordinary, but for under two bucks I'm not complaining.